U-Disk SPY Camera Mini Hidden DV ( Black / White ) Key Chain Usb Cam Video Recorder Camcorder Hd Dvr
Video resolution: 1280 *960P
Lens: 65�� viewing angle / 5 layers of glass
Image sensor : COMS
Minimum illumination: 1LUX
Compressed format: H.264
Video file format :Avi
Night vision: no
Backlight compensation: automatic
Power: 5W
Power: DC5V 1A
Battery capacity : 80MA lithium battery
Charging time: about 40 minutes
Life time: about 50 minutes
Memory card type: TF card
Support memory card size: 8GB, 16GB, 32GB
Description
U-Disk SPY Camera Mini Hidden DV ( Black )
&
U-Disk SPY Camera Mini Hidden DV ( White )
This is a USB disk storage,
Motion detection and high-definition digital camera, takes pictures, Separate recordings, charging and camera, Automatic cycle camera, Memory support; MAX 32GB.
It can take photos and high quality monitor, easy and simple to operate, cabinet and delicated, elegant appearance, easy to carry, is the family education and living security, practical tools, essential field subjected to each customer's favour.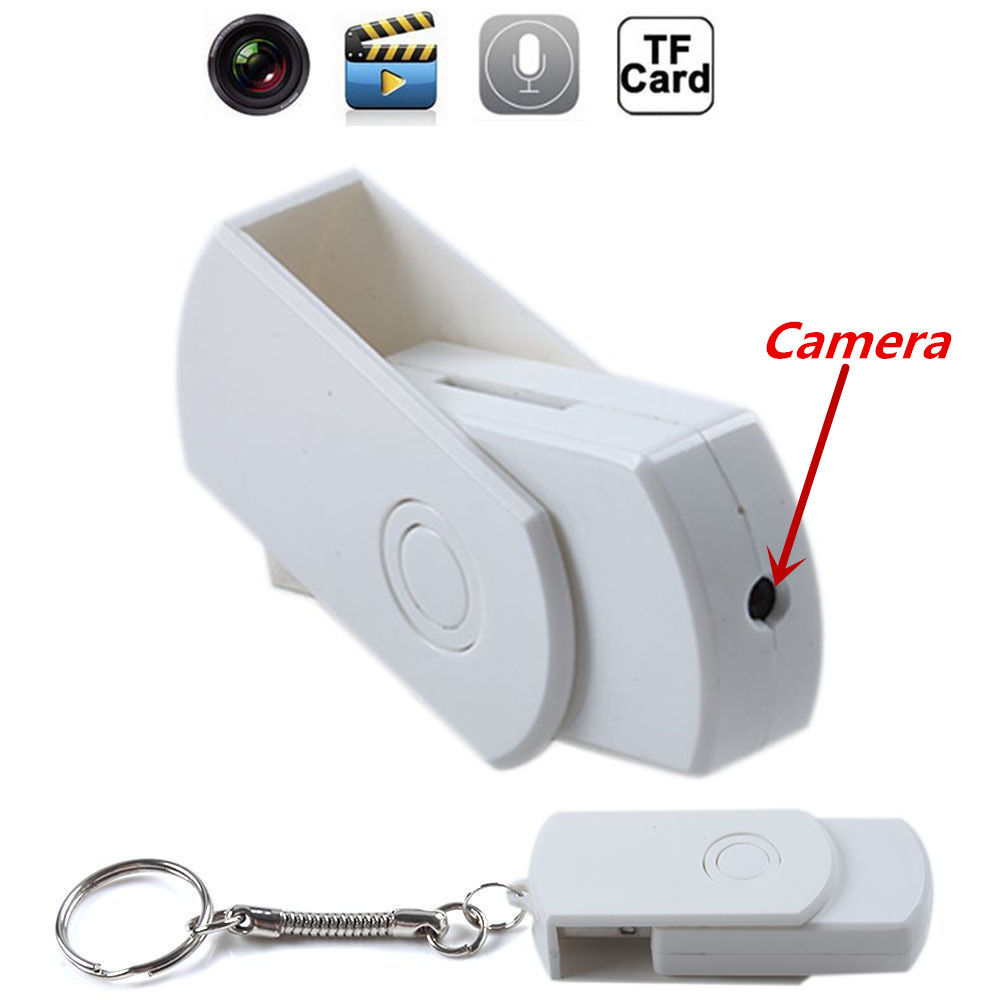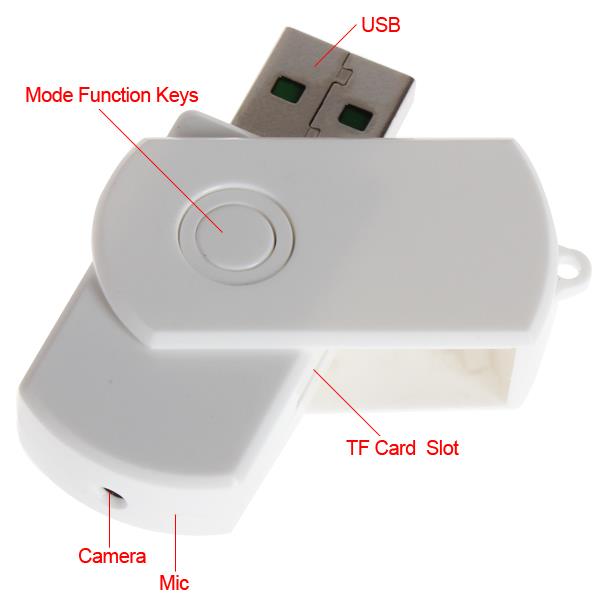 Product Description:
When the USB hidden camera is out of battery, you may charge it by a 5V external power bank battery and it may record video during charging.
This is very helpful for long period recording.To activate the motion detect video recording mode, you may need to turn on the USB hidden camera, then connect to the computer or external power bank battery. It'll start record the video in motion detect mode.  If there isn't have any moving object in front of the USB, it'll stop recording in around 2 mins.  Once you want to stop, just short press the button and disconnect the USB hidden camera.
It is convenient to put this USB into a pocket with an unique small size design.
It is a great product for business interview and home security!
Multi-function support for :
Video Recording
Photo shooting
PC Camera (Webcam Function)
Record video during battery charging
Motion detect will activate when USB Cam connect to computer or external power bank battery
Features:
Video Formats : AVI
Video Resolution : 1280*960
Frame Rate of Video : 30FPS
Picture Formats : JPG
Working time of battery : 60 Minutes
Charging Voltage : DV-5V
Types of ports : USB 2.0
Types of saving : TF card
Package Included: