HD CCTV Package for 1 Camera with Installation
SKU:

[HDB/CONDO] HD CCTV Package for 1 Camera Incld Installation View on HP Anywhere 24 Hrs Rcd
Product by:
HD CCTV 1 Camera Package with Installation and Network Setup for Mobile Viewing on Handphone
FEATURES: 4 CHANNEL H.264 HD 1080 DIGITAL VIDEO RECORDER (DVR)Live Audio Transmission (optional)Live 25FPS Per Channel
Internet Viewing Via IE/Laptop/iPhone/AndroidBackup Video Via USB PortVGA/HDMI Output
Motion Detection Recording Capable
Expandable Up to 4 Cameras
Save times & have peace of mind by easily locating incident video, then transfer to USB flash drive
Fight back against crime by deterring intruders, protecting your property & knowing what's happening at all times
Description
HD CCTV Package for 1 Camera with Installation View on HP Anywhere 24 Hrs Rcd [HDB/CONDO]

STANDARD RATE WITH INSTALLATION : $725-00
EXCLUSIVE RATE NOW $425-00!
This package Includes:

1 x 1080 HD DIGITAL VIDEO RECORDER (4CH)

1 x 1.3MP HD DOME CAMERA

1 x ENTERPRISE GRADE HARD DISK (500GB)

[optional upgrade for 1TB]

1 x FULL INSTALLATION & CABLING

1 YEAR WARRANTY ( 1 Month Onsite, 11 Months Offsite)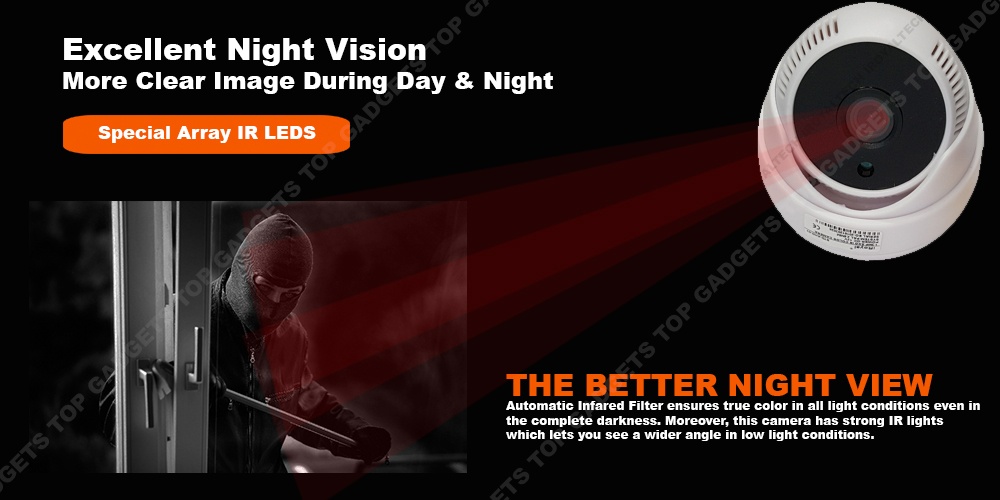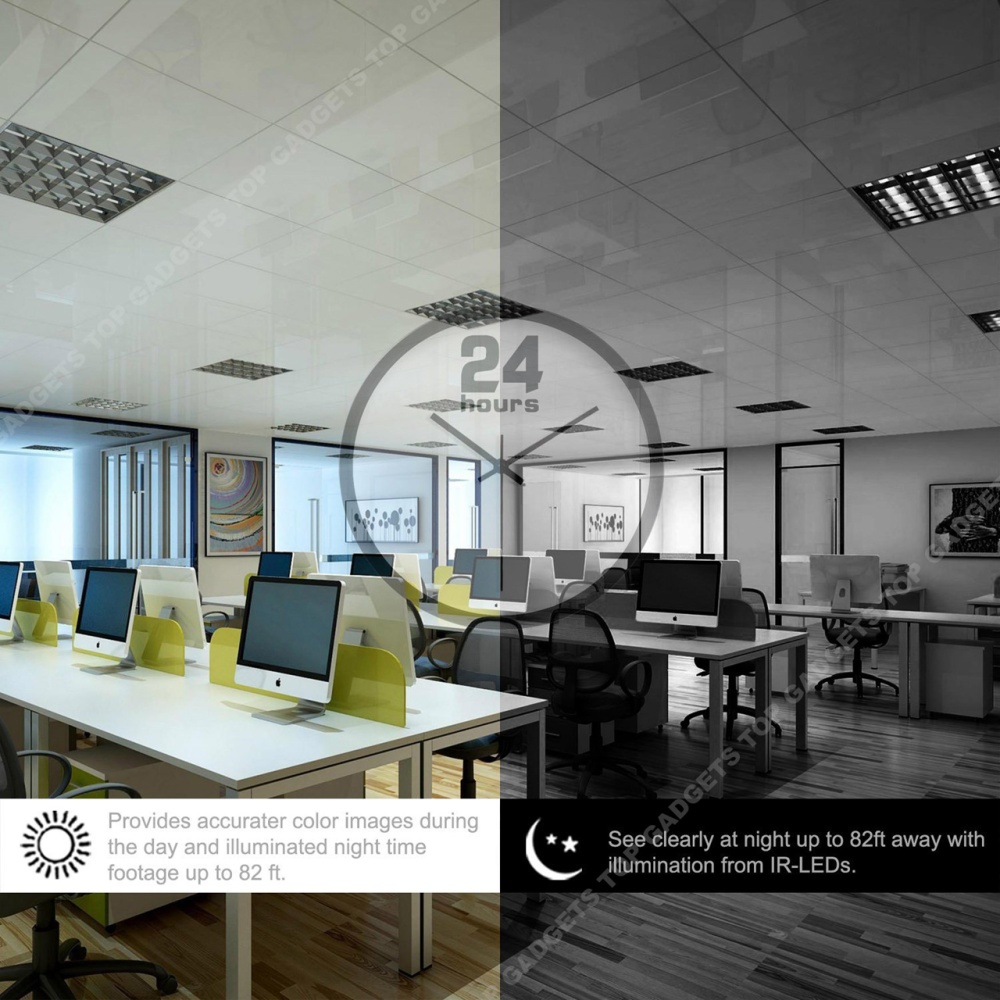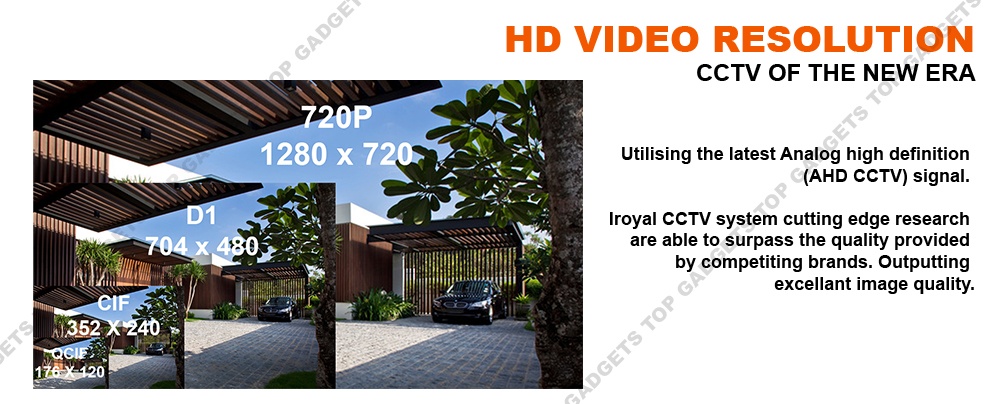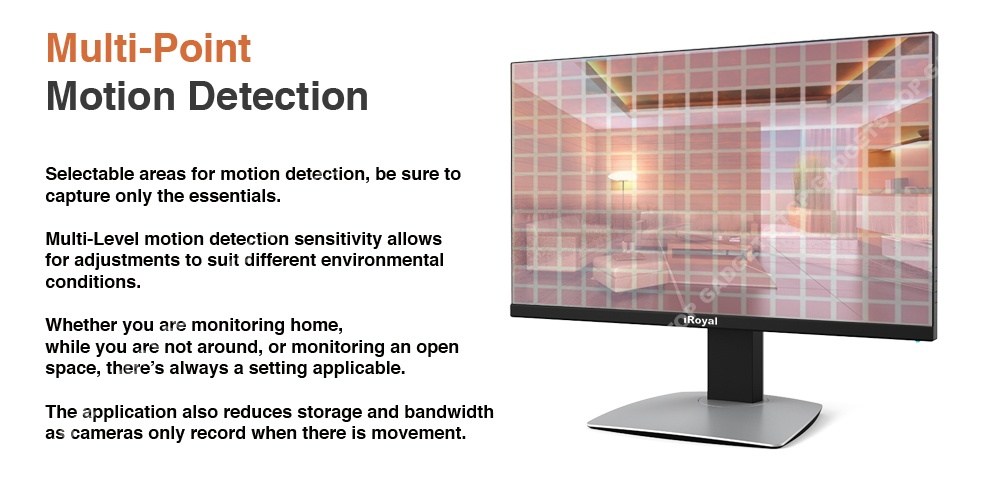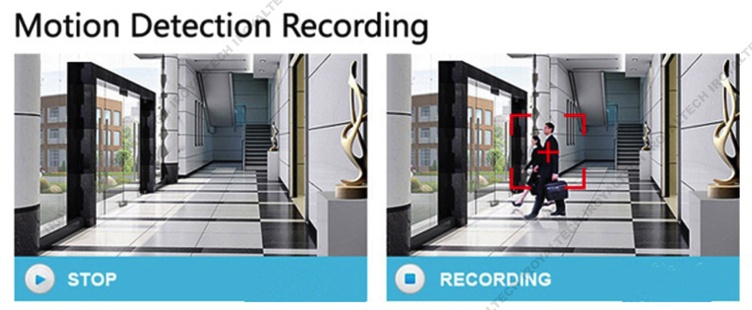 Our DVR uses Highly

Reliable Surveillance

Grade Hard Drives!

A surveillance system is only as
reliable as its weakest component.
Our years of experience show that the
most vulnerable component is the
storage hard drive. Therefore it is of
utmost importance that only highly
reliable hard drives are used in our
system.

| | | |
| --- | --- | --- |
| 24 x 7 Reliability | Reduced Power Consumption | Whisper Quiet |
SUGGESTION FOR CAMERA LOCATION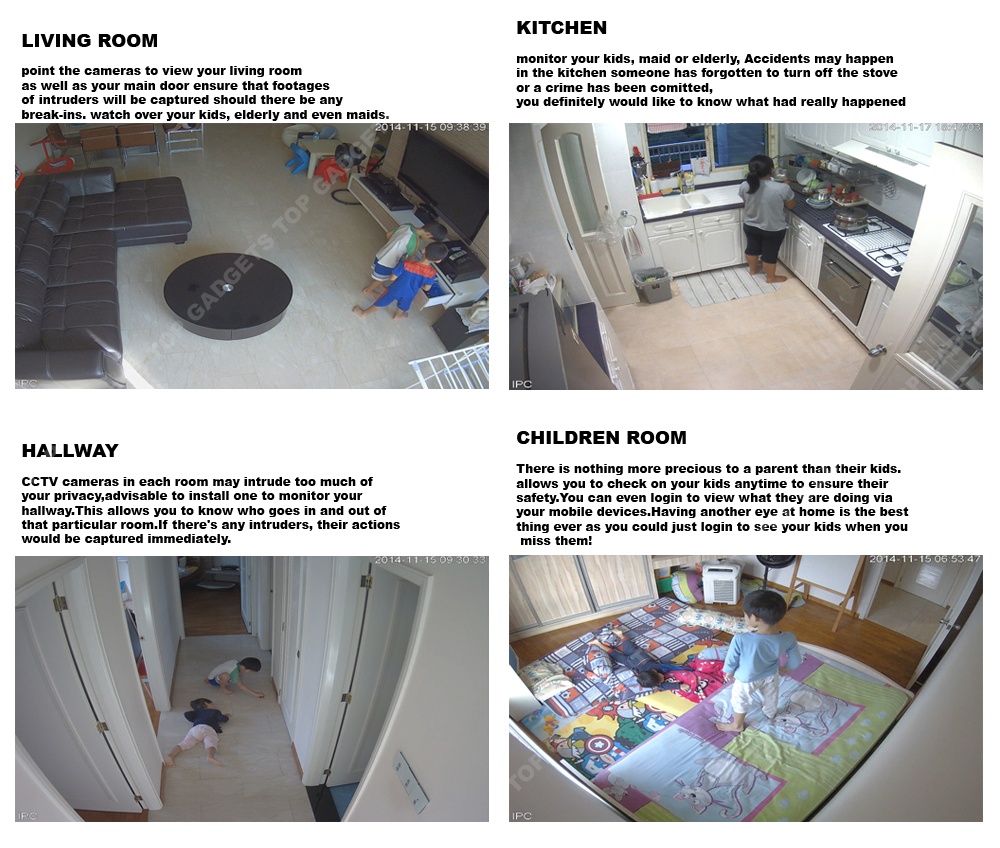 Have a PEACE OF MIND !!
————————————————–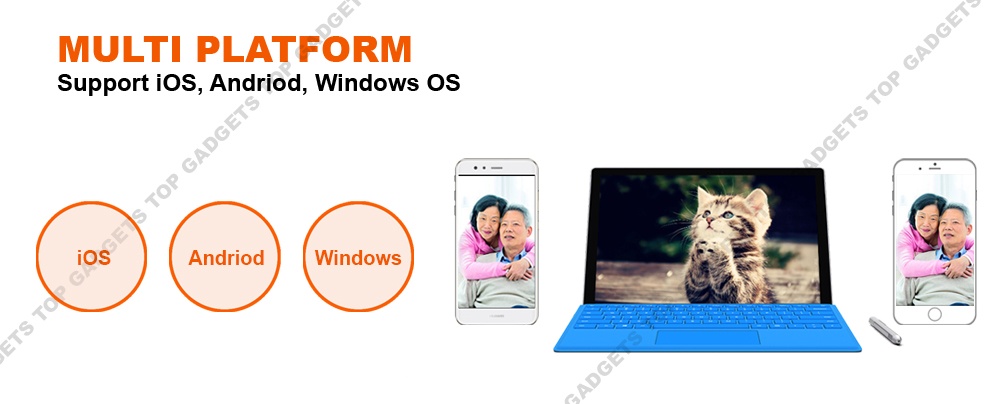 Computers
Mobile Phones
And
Tablets
Features

Remote Live View andPlayback using PC, Mac,iPhone, iPad, Android

Phones & Tablets,

Windows Phones

Perform snapshot andbackup video files in quickand easy steps
User friendly and simpleprogram interface
Customize your camerasview and save asfavourite
Selectable video streamto suit your connectionspeed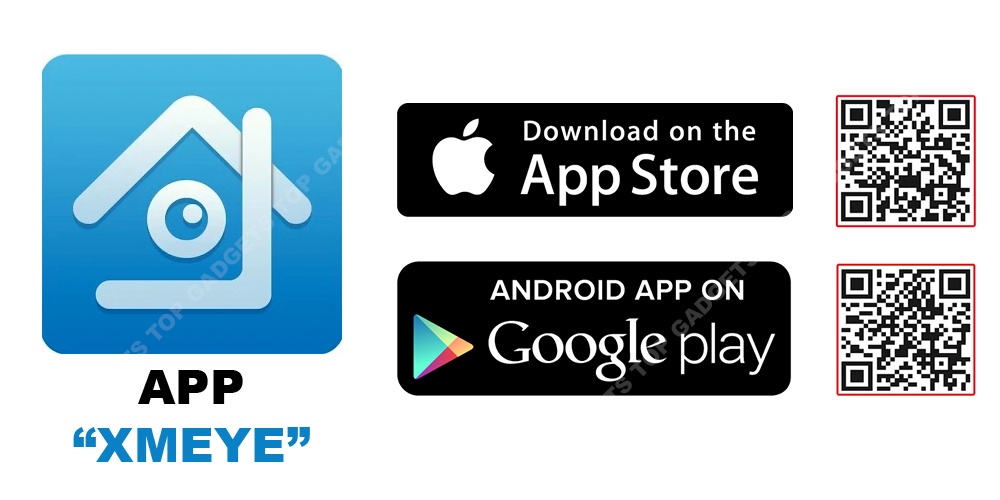 HD 1.3MP Dome Camerawith Infared Night Vision

HD 1080 Digital Video Recorder

For Outdoor Cameras (OPTIONAL)

Just add $25/- per cam only

Terms And Conditions:

Promotion packages are only valid for one time installation of single story

HDB Flat and Retail Shop/Office ≤ 1100sq ft, Ceiling Height ≤ 3m.

Maximum cable length provided is 20 mtr per camera point.

All cabling is PVC casing surface run. Where possible, we will conceal cabling

within false ceiling.

DVR and Router must not be more than 1 meter apart. Additional charges

may apply otherwise.

Dispay monitor not included. The DVR can be connected to an "LCD/LED

TV/PC Monitor" which features an VGA or HDMI Input.

For premises under or before renovation, we will run your cabling first. A 2nd

trip will be made to install / setup / configure your CCTV equipment after

renovation is completed. Charge of $75 applies for 2nd trip transport.

Not valid for landed property, factory, warehouse, etc.

All CCTV promotion packages comes with one time user training and 1 year

hardware warranty (Carry In one to one replacement)

One time free programming

One time Testing & Comissioning of entire CCTV system for Local

Recording/Monitoring.

For remote viewing over internet, a Fibre Optic/ Broadband Internet

connection is required at the installation site. The DVR is usually located near

to the internet router or at a location where wired internet connection is

available

Price does not include repair of computer, hardware or software.

*** All price stated are NETT. No hidden cost. No GST ***

Please note that all pictures above are for illustrative purpose

Specifications of [HDB/CONDO] HD CCTV Package for 1 Camera Incld Installation View on HP Anywhere 24 Hrs Rcd
Brand

iRoyal

SKU

228149819_SGAMZ-348944340

Model

[HDB/CONDO] HD CCTV Package for 1 Camera Incld Installation View on HP Anywhere 24 Hrs Rcd
HD CCTV 1 Camera Package with Installation and Network Setup for Mobile Viewing on Handphone
FEATURES:
4 CHANNEL H.264 HD 1080 DIGITAL VIDEO RECORDER (DVR)Live Audio Transmission (optional)Live 25FPS Per Channel
Internet Viewing Via IE/Laptop/iPhone/AndroidBackup Video Via USB PortVGA/HDMI Output
Motion Detection Recording Capable
Expandable Up to 4 Cameras
Save times & have peace of mind by easily locating incident video, then transfer to USB flash drive
Fight back against crime by deterring intruders, protecting your property & knowing what's happening at all times
What's in the box
1 x 1080 HD DIGITAL VIDEO RECORDER (4CH),1 x 1.3MP HD DOME CAMERA,1 x ENTERPRISE-GRADE HARD DISK (500GB) [optional upgrade for 1TB] ,1 x FULL INSTALLATION & CABLING,1 YEAR WARRANTY ( 1 Month Onsite, 11 Months Offsite)